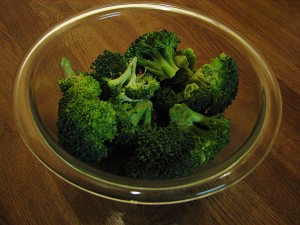 Here's speedy, nutritious dinner you can have on the table in no time. Put on a pot of rice, here's how to cook rice, by the time the stir fry is done the rice will be cooked and you can sit down to enjoy your meal.
Ingredients:
1 tbsp soy sauce
2 tsp rice vinegar or white wine vinegar
Juice of 1 small orange (or freshly pressed orange juice)
1 tsp brown sugar
2 tsp cornstarch
2 tbsp Watkins Grapeseed oil
1/2 cup unsalted cashew nuts
1 medium onion, thinly sliced
1 large skinless, boneless chicken breast, cut into bite-size pieces
2 cups small broccoli florets
1 red bell pepper, cored and thinly sliced
1 cup sugar peas
Directions: In a wok heat the oil and add the cashews, stir for 1 minute. When the nuts are golden brown, remove from the wok and place on a plate lined with a few paper towels to drain. Add the onion slices to the wok and saute for about 3 to 5 minutes until soft and slightly browned. Remove and add to the cashews.
Next, put the chicken pieces into the wok and stir fry on high heat for about 3 to 4 minutes, then add all the vegetables and continue stir frying for another 4 to 5 minutes. Don't overcook the vegetables you'll want to make sure they are still crunchy.
In a small bowl, combine the soy sauce, vinegar, orange juice, sugar and cornstarch. Pour into wok and stir fry for a few minutes. The sauce will thicken slightly. Garnish with the cooked onions and cashews. Serve immediately with rice. Enjoy!