Welcome, since you're new here, you may want to subscribe to the RSS feed or sign up to receive your free Herbs, Spices and Seasoning Guide plus you'll receive updates delivered to your inbox when new recipes and tips are published. Thanks for visiting!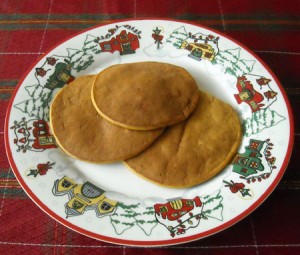 Here's how to make pancakes from scratch, it's easy to make these breakfast favorites simply follow along with the photos below. You'll find two recipes below, one for pumpkin pancakes and a basic pancake recipe. All follow the same method! Your whole family will love these delicious and healthy pancakes on a cold winter morning. Serve them with real maple syrup or your favorite pancake toppings.
Ingredients:
2 cups all-purpose or whole wheat flour
4 tablespoons brown sugar
1 teaspoon Watkins baking powder
1 teaspoon baking soda
½ teaspoon Watkins ground nutmeg
1 teaspoon Watkins purest ground cinnamon
½ teaspoon salt
1 ½ cups milk (2% or skim)
1 cup pumpkin puree, fresh or canned
2 beaten eggs
2 tablespoons Watkins Original Grapeseed oil
Directions: Measure all dry ingredients and place in a large bowl. Mix together until well blended.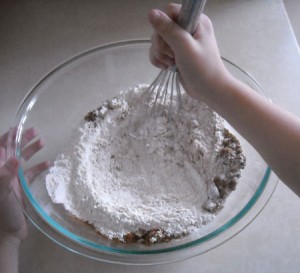 Directions: Measure all dry ingredients and place in a large bowl. Mix together until well blended.
In another mixing bowl, add the wet ingredients. Mix wet ingredients together with a wire whisk until fully combined.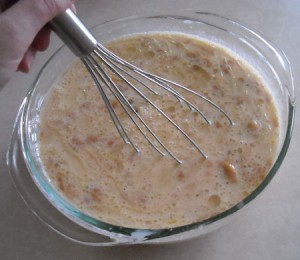 Add the wet ingredients to the dry and stir only until combined. It's important that you don't over-mix the batter, yes it should be lumpy!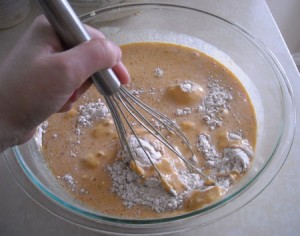 Preheat a non-stick skillet or cast iron griddle on medium heat. If you aren't using a non-stick pan, spray with cooking spray or add a teaspoon or two of oil to the pan, so pancakes don't stick.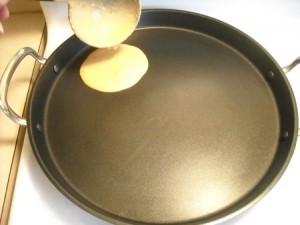 Using a ladle, pour about ½ cup of batter to the skillet per pancake. Allow to cook until bubbles form on top and edges look dry, then flip and cook on other side. Cook for a couple minutes more until browned.
Serve with maple syrup or your favorite pancake toppings. Makes about 12 pancakes.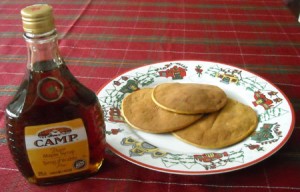 Basic Pancake Recipe
If you prefer regular pancakes here's the recipe!
2 cups flour
2 cups milk
2 eggs (beaten)
2 tablespoons Watkins original grapeseed or vegetable oil
2 tablespoons sugar (optional)
2 teaspoons baking powder
1/2 teaspoon salt
1/2 teaspoon Watkins Vanilla
Directions: In a large bowl combine flour, sugar, baking powder and salt until blended. Add milk, beaten eggs, oil and vanilla, stir until just combined. Preheat lightly greased griddle or frying pan. Pour about 1/4 cup of batter into pan per pancake. Cook until pancakes begin to bubble. Flip once and cook for 1 to 2 minutes longer. Serve with maple syrup, jam or fruit. Makes approximately 8 pancakes
It's not hard to make pancakes from scratch! This recipe has been added Real Food Wednesday list on Kelly the Kitchen Kop's blog.
How do you like your pancakes?