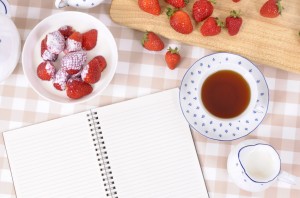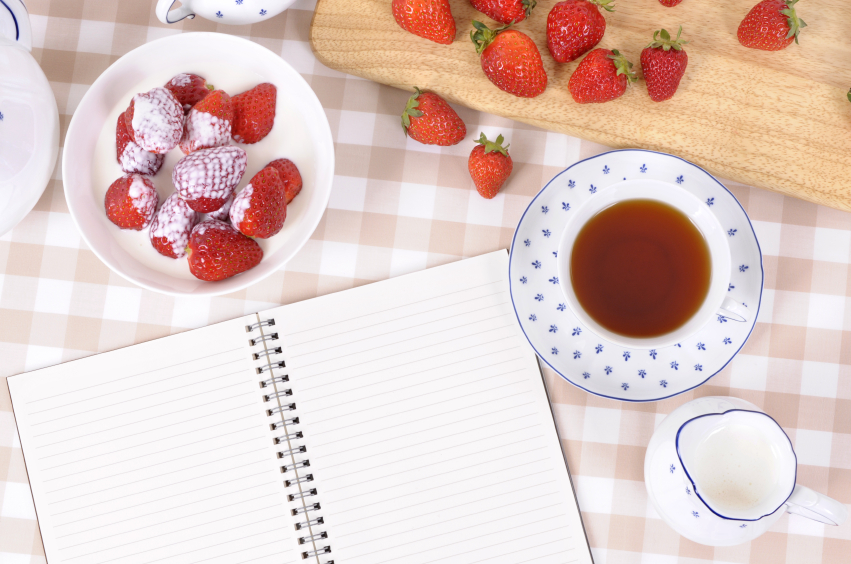 Show your Mom how much she means to you with these sweet Mother's Day brunch ideas. Rather than planning breakfast in bed for Mom and waking her up early, why not let her sleep in and use these ideas to create a Mother's Day brunch Mom will thoroughly enjoy.
She will appreciate not having to cook on Mother's Day. However, you'll also want to make sure you're prepared to clean up after yourself as well. It's Mom's special day so there's no reason to make her clean up after the meal. She'll really appreciate that you're letting her relax and enjoy her special day without cooking and cleaning.
First of all, think about the foods your Mom loves for breakfast or lunch. You may also want to consider serving extra special foods she wouldn't normally eat. Your goal is to prepare a meal Mom will enjoy and remember for years to come.
Start with freshly squeezed orange juice. If Mom drinks alcoholic beverages, you may want to add the fresh orange juice to ice cold champagne to make a Mimosa. Of course, you can also make a non-alcoholic version using sparkling grape juice.
Toast bagel halves, spread cream cheese on them and then top the bagel halves with a few thinly sliced pieces of smoked salmon. You can top them with capers, red onions or lemons if you want a traditional garnish. Try diced tomatoes or minced chives for a different taste to this classic brunch item.
Pancakes are also a good choice if you're serving brunch, here's how to make pumpkin spice pancakes from scratch. Crepes are another good brunch menu item. Either can be prepared to be sweet or savory. Traditional maple syrup is wonderful as a pancake topping but fresh fruit with whipped cream would also be delicious.
There's no better time in the day to have pizza. Make a breakfast pizza with sausage and eggs to go with a great cheese. This may become a favorite brunch item that is requested year after year.
Healthy Brunch Casserole
A breakfast casserole makes an easy and delicious brunch that can be prepared the night before and baked in the morning. Try this Easy Baked French Toast or the following recipe.
8 slices of wheat bread
Egg substitute to equal 12 eggs
8 slices of smoked turkey breast meat, diced
1/4 cup low fat cheddar cheese, shredded
1/4 cup low fat mozzarella cheese, shredded
1 cup skim milk
1/2 teaspoon Watkins sea salt
Watkins cooking spray
Instructions: Spray a large baking dish with the non stick cooking spray. Break up the bread slices into small pieces and layer in the bottom of the dish. In a small mixing bowl mix together the egg substitute, seasoning salt and the milk. Pour over the bread. Sprinkle the turkey over the top. Add both types of cheese evenly over the entire dish. Cover the dish and refrigerate over night. Preheat oven to 350 degrees. Remove cover and bake for approximately 45 minutes or until firm and cooked through.
Once the main part of the meal has been served, don't forget a healthy final dish. Many mothers love fresh strawberries any time of the year. When you want something special but healthy and delicious, slice up fresh strawberries and kiwi. Sprinkle with a little sugar plus 1/2 teaspoon of Watkins Original Double Strength Vanilla and gently mix. They will make their own sauce. Serve the fruit with "fancy" cookies such as biscotti, ladyfingers or Amaretto and garnish with a dollop of real whipped cream. Your mother will love the combination of the vanilla fruit and cookies.
Set the table to with your family's best dishes and silverware. Chances are these dishes aren't used that often so why not use them to celebrate Mom? You can also find fresh flowers from the garden (with Mom's permission) or buy a bouquet which can be split up between several small vases. Mom will love the extra effort you've made by using some of these Mother's Day brunch ideas or coming up with ones of your own.